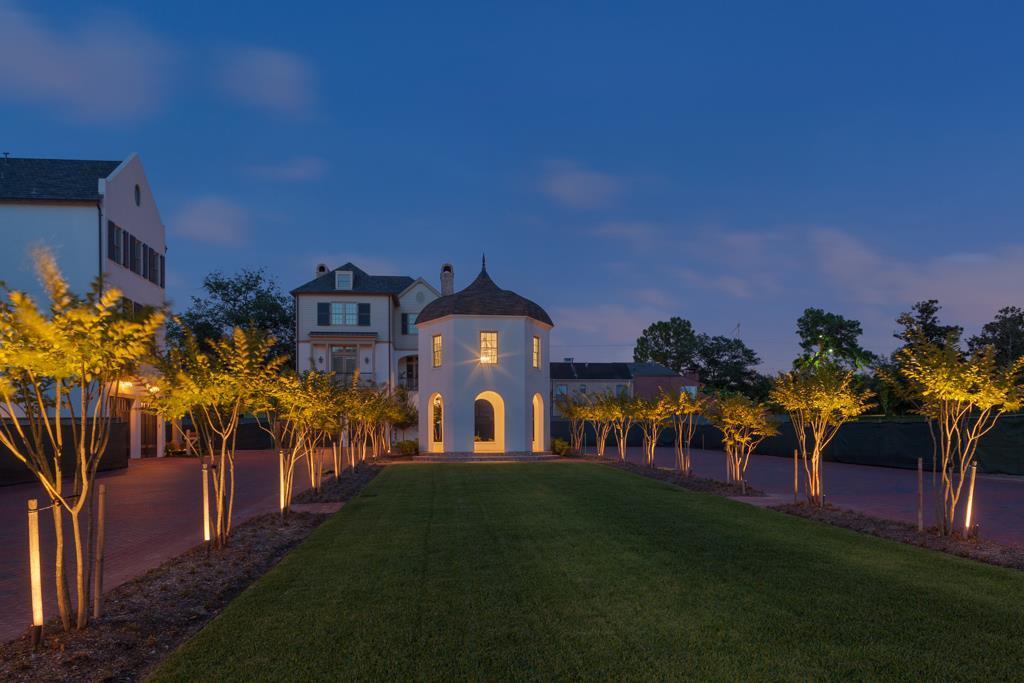 Central Esplanade: The wide tree-lined esplanade features The Garcconiere Pavilion. This pavilion offers an architectural accent with a Louisiana influence.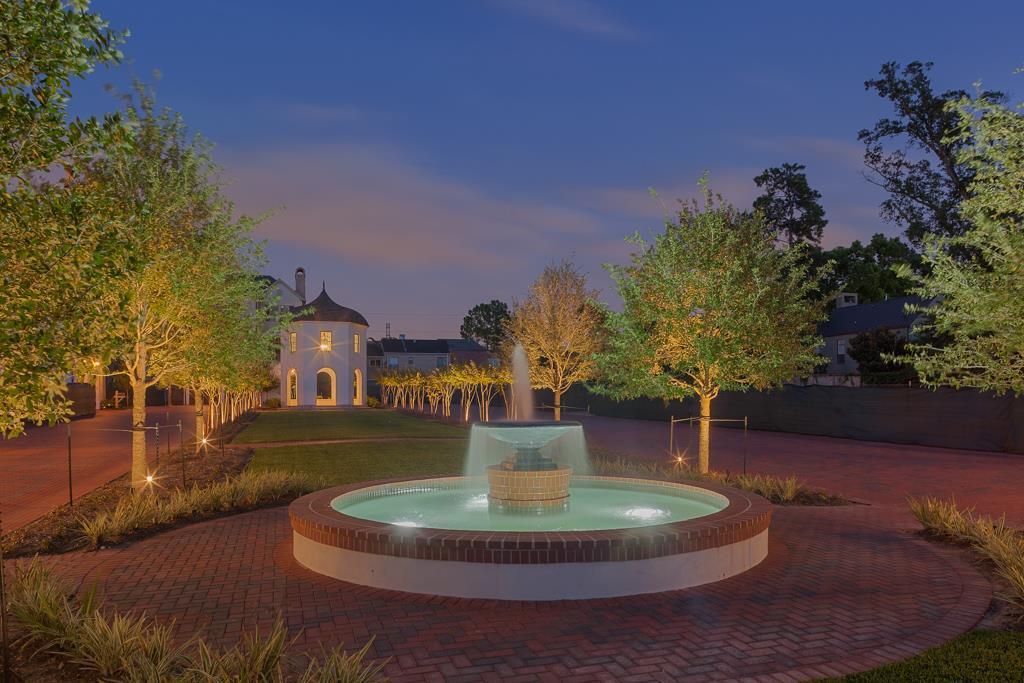 A wider view of the esplanade includes the Garcconiere Pavilion and fountain. Please note the extensive area for guest parking surrounding the esplanade.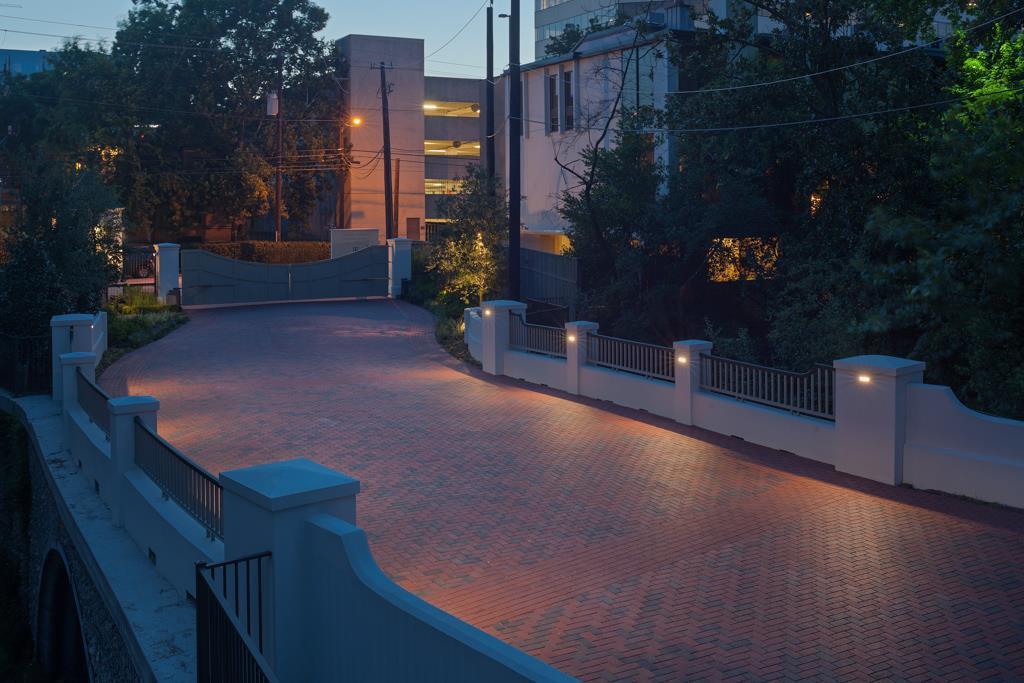 Entry Bridge: After passing through the gated entry, the brick paved drive features this bridge over the scenic ravine at the entry.